ONLINE DRIVERS EDUCATION COURSE THAT'S DMV APPROVED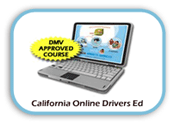 Don't feel like wasting 4 long days in a stuffy, fluorescent lit drivers education classroom? Then make the choice to do your drivers education course the DMV approved online way with OnlineDriversEducation.com! We're introducing a drivers education program that allows you to meet your California driver education requirement via the internet.

What does that mean for you? Well, for starters, it means no more boring drivers education classrooms where learning is kept to a minimum. Instead, get the educational benefit of an interactive online drivers ed course that stimulates learning with flash graphics, pop quizzes, and fun facts. Not only is our driver ed class educationally fun, it is approved for the entire state of California by the California DMV to satisfy your California Driver Education requirements.

ONLINE DRIVERS EDUCATION FOR TODAY'S TEENS: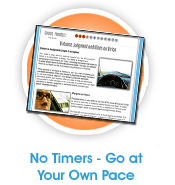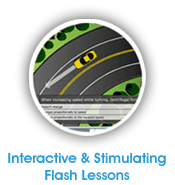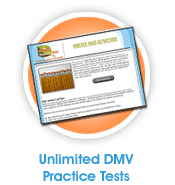 DMV LICENSED DRIVING SCHOOLS IN CALIFORNIA
Driving schools all over California will claim that they can fully meet your drivers education needs, but with the way technology is rapidly advancing, very few driving schools are actually prepared to relate to teens in a language they can understand, through a medium that they have mastered: the internet. Our online drivers education classes utilize the internet to leverage the advantages only an online course can provide:
We offer a course that is updated real time with new driving laws and regulations. Unlike some of our competitors, we'll never use an out-dated textbook to teach your teen how to drive responsibly.



Let's face it: teens know the internet and are accustomed to using the internet to find information about anything and everything. Having their drivers education course delivered via the internet provides them with a learning experience that they understand and will better captivate their attention by using interactive videos, test questions with real time grading, and flash technologies.



Very few driving instruction companies offer DMV approved drivers ed classes and are truly licensed by the California Department of Motor Vehicles. OnlineDriversEducation.com is run by Drivers Ed Direct: California DMV Licensed Driving School #E4141.
OFFICIAL CALIFORNIA DMV CERTIFICATES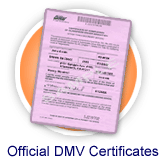 In addition to becoming a better educated teen in regards to California driving regulations and traffic safety topics, our graduating teens will earn their DMV Form DL400C, or more simply the certificate of drivers education completion they need to bring to the DMV to take their written permit test. Your drivers education certificate will be sent to you after passing the final exam of our online drivers ed course. In additional to the mailed certificate, you will also be given confirmation of your completion certificate processing online. When you get your certificate in the mail, take it with you to your local DMV so you can take the written CA DMV learner's permit exam. If need be, we do provide FedEx rush delivery options if you need your certificate in a hurry.
DON'T WORRY - PASS OUR COURSE WITHOUT PAYING EXTRA
In the event you don't pass your drivers education final exam online the first time, you will always be given a second chance to review the material and take the online exam again. And don't worry, even if you have to retake the drivers education final exam a million times, you won't be charged a single penny more!

DRIVERS EDUCATION FOR CALIFORNIA, FLORIDA, and TEXAS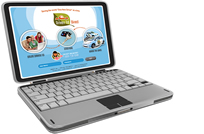 Looking for quality online drivers education in your area? Then we've got you covered! We provide online drivers education for the entire state of California, Texas, and Florida. Don't believe us? Look at a short list of some of the cities we have had students from in California, Florida, and Texas:




| | | |
| --- | --- | --- |
| California Drivers Education | Texas Drivers Education | Florida Drivers Education |
Los Angeles
San Diego
San Jose
San Francisco
Long Beach
Fresno
Sacramento
Oakland
Santa Ana
Anaheim
Bakersfield
Riverside
Stockton
Chula Vista
Fremont
Modesto
Irvine
Glendale
San Bernardino
Huntington Beach
Oxnard
Fontana
Moreno Valley
Oceanside
Santa Clarita
Rancho Cucamonga
Ontario
Garden Grove
Pomona
Santa Rosa
Salinas
Hayward
Torrance
Pasadena
Palmdale
Corona

Lancaster
Escondido
Orange
Elk Grove
Sunnyvale
Fullerton
Thousand Oaks
El Monte
Simi Valley
Concord
Visalia
Vallejo
Inglewood
Santa Clara
Costa Mesa
Downey
West Covina
Norwalk
Roseville
San Buenaventura (Ventura)
Burbank
Victorville
Fairfield
Berkeley
Daly City
Carlsbad
Richmond
South Gate
Temecula
Antioch
Murrieta

Houston
Dallas
San Antonio
Austin
El Paso
Fort Worth
Arlington
Corpus Christi
Plano
Garland
Lubbock
Irving
Laredo
Amarillo
Pasadena
Brownsville
Grand Prairie
Mesquite
Abilene
Beaumont
Waco
Carrollton
McAllen
Wichita Falls
Midland

Jacksonville
Miami
Tampa
St. Petersburg
Orlando
Hialeah
Fort Lauderdale
Tallahassee
Cape Coral
Pembroke Pines
Tallahassee
Hollywood
Port Saint Lucie
Coral Springs
Clearwater
Gainesville
West Palm Beach
Miramar
Miami Gardens
Pompano Beach